publications







Events
Immigration in OECD Countries - 10th Annual International Conference
December 7 - 8, 2020

Databases
Country Profiles have been updated
The enhanced version of the Country Profiles provides the interactive panorama of 80 countries' international trade using databases produced by the CEPII. The statistics are available for download in English and French.
>>>

PARTNERSHIP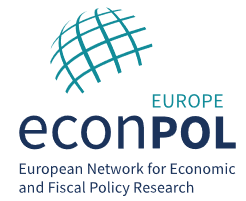 The CEPII is a member of the European Network for Economic and Fiscal Policy Research, a unique collaboration between policy-oriented university and non-university research institutes that contribute with their scientific expertise to the debate over the EU's future design.
Read the latest news of the EconPol Europe.
>>>

To Stay Informed